Rhubarb Recipes

Enjoy some of our favorite rhubarb recipes!
Rene's Rhubarb Torte
Ingredients:
2-3 cups cut rhubarb*

2 eggs+ 1 egg white

1/2 cup Greek yogurt

Dash salt

3/4-1 cup sugar*

1/2 tsp flour

1/2 cup butter

1 egg yolk

1/4 cup sugar

1 1/4 cup flour

1/4 tsp salt



Directions:
Preheat oven to 350F. In a large bowl combine rhubarb, eggs, yogurt, salt, sugar, and flour.

In a separate bowl, cream the butter and egg yolk together. Add sugar, flour, and salt and mix until creamy. Pat this mixture into an 8 X 11" pan. Spread the rhubarb over crust. Bake for 45 minutes to an hour at 350°.

*Our family likes more fruit and a tarter taste, so we usually add an extra cup of rhubarb and cut back on the sugar by 1/4 cup. Feel free to add as much or little rhubarb and sugar as wanted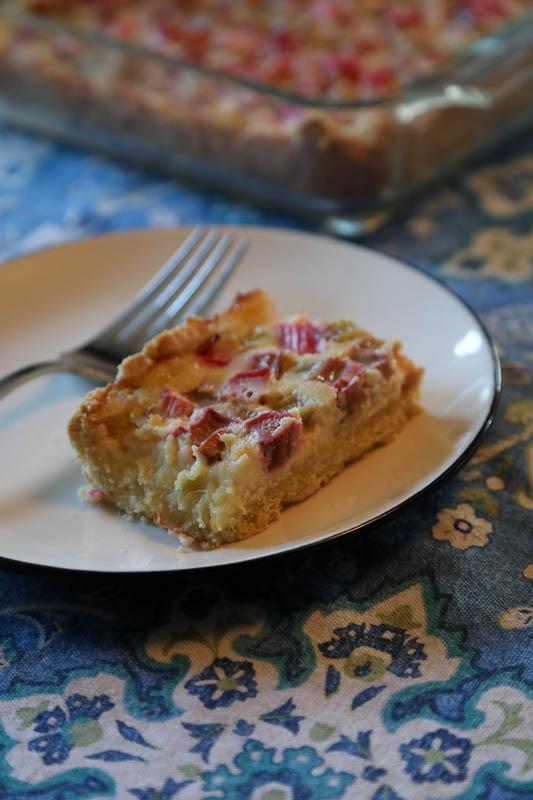 Rene's Strawberry Rhubarb Compote

Ingredients:
1/2 cup water
5 cups chopped fresh rhubarb
2 to 4 tbsp sugar
2 cups fresh strawberries
1/8 tsp ground ginger


Directions:
In a medium saucepan, bring water to a boil. Add rhubarb and sugar. Cook 5-10 minutes or until rhubarb is tender, stirring occasionally. Remove from heat; stir in strawberries and ginger. Serve warm or cold.